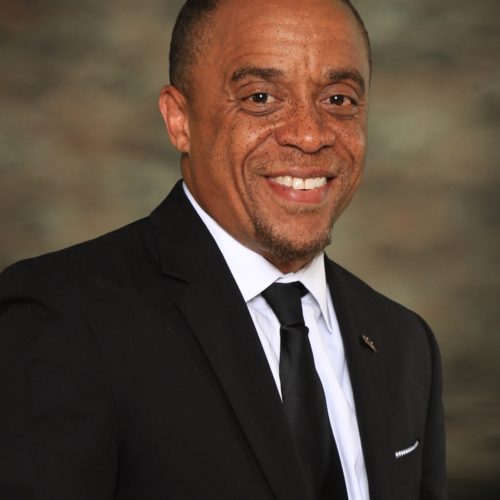 KARL SPENCER
PRESIDENT
Karl Spencer serves as the president of the 100 Black Men Austin, Inc. As president, he's worked diligently to improve the organization's mentoring efforts in the community. The organization currently serves Huston-Tillotson University, Texas Empowerment Academy, and supports Colony Park with community events and programming. Karl is an Administrative Associate at the McCombs School of Business Office of the Dean at the University of Texas at Austin. He also serves as a committee member of the McCombs Diversity and Inclusion team. A native of Chicago, Karl is pursuing his liberal studies bachelor's degree online from the University of Northern Iowa. In his spare time, he enjoys his wife Gayla, sons, Isaac and Wynton, granddaughter Anaya, and restoring his 1969 Chevrolet Impala.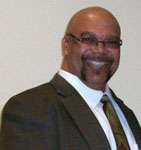 PATRICK PATTERSON
PAST PRESIDENT
Patrick Patterson began his teaching career in 1981 at the high school level in Chicago, IL where he taught Algebra, Physical Education, and coached basketball and baseball. Upon completion of his Masters Degree in Education from Chicago State University in 1983, he moved to Austin, TX where he taught for seven years at Blackshear Elementary School, and served as asst. principal at Summitt Elementary School in 1990-1991. In 1992, he began his tenure as an AISD principal at Reilly Elementary, where he remained until his move in 1996 to Dobie Middle
School. In 1999, he was named principal at Lanier High School, where he remained until 2004. In 2004, as part of the district blueprint initiative, Mr. Patterson was named principal of LBJ High School, where he served until June, 2010. Some of the previously mentioned schools attained State and National Recognition during the time of his service. Reilly received the TEA Commendation Award in 1995-96, At Dobie, in1997 the AISD School Board recognized the efforts of the students and staff for making the fourth highest TAAS gains in the district. This was after the school was mired in low performance for five of the previous seven school years. From 1996-1999, Dobie maintained "Acceptable" academic standing according to TEA. During the 2004 school year, his fifth year and last year as principal at Lanier, the school was ranked 206 in the top 1200 High Schools, according to Newsweek. LBJ cracked the top 100 at 95 in 2007 in the same Newsweek annual ranking system. For four consecutive years, from 2007-2010 LBJ High School was recognized by the Austin Chamber of Commerce for having the highest APPLYTEXAS rate of all 36 Central Texas high schools. In a new category (Catch Up Schools) by Newsweek, in 2009, LBJ was ranked 8th in the country for having high percentages of students enrolled in Advanced Placement (College Level) classes while still in high school. During that same year, (2009) Mr. Patterson was named AISD Principal of the Year by Austin Partners in Education. At the end of the 2010 school year, Mr. Patterson was named Administrator of the Year by the Texas Assoc. of Journalism Educators (TAJE) for his stance on the communication of the press in a democratic society. In June of 2010, after 28 years of service credit, Mr. Patterson retired from AISD. He is only person in the history of Austin Independent School District to have successfully served as principal at the elementary, middle, and high school levels. Currently, Mr. Patterson serves as Asst. Vice President of the Longhorn Center for School Partnerships at The University of Texas at Austin, in the Division of Diversity and Community Engagement (DDCE).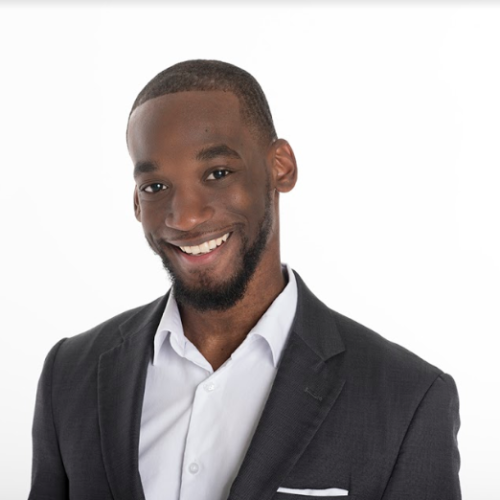 STEPHEN SMITH
VICE PRESIDENT FOR MENTORING
A native of Houston, Texas, Stephen currently works on the Core Risk team within the Business Integrity division at Facebook, where he designs and builds solutions to protect against threats to the Facebook family of products globally. Stephen earned a B.B.A. from the University of Texas at Austin in Management Information Systems, and went on to work in the research consulting space for investment firms after graduation. In his free time, you may catch him traveling the world, hanging out with friends, exercising, eating everything a city has to offer, all while dabbling in male fashion.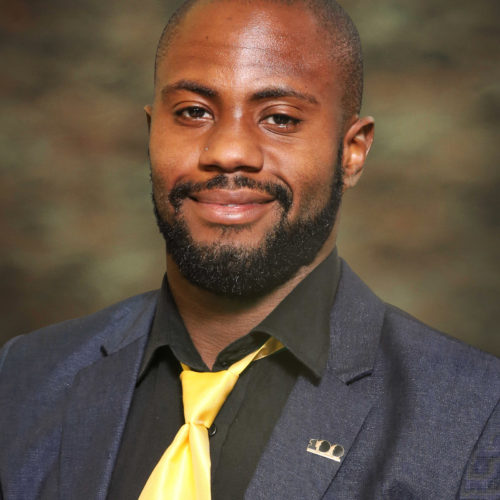 AZEEM "ZEE" EDWIN
SECRETARY
Born in Houston, Zee is currently working in the non-profit sector. He is serving as an AmeriCorps Case Manager at Caritas of Austin working with the people experiencing homelessness and refugees. Zee has a B.A. from The University of Texas in International Relations and Global Studies. He plans to pursue a master's degree in Global Policy in conjunction with a J.D. In Law at the University of Texas in the coming year. He speaks Spanish and is currently learning French. In his spare time he enjoys exercising and reading books at Austin's central library.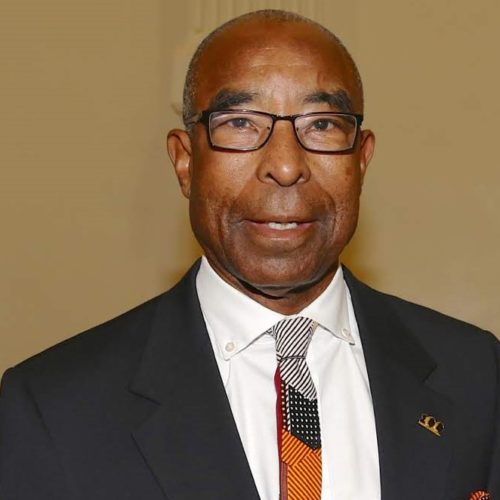 ERIC COLLIER
TREASURER
Born and raised in Miami, FL, Eric has over 35 years' experience in coaching and developing managers and executives from his career at IBM and coaching and consulting practice. Eric has coached top executives, middle managers as well as new managers and emerging leaders. He also coached leadership teams to create synergy and alignment in support of mission, vision, values and goals.
Currently, he coaches scientists, managers and executives in the public sector. His resume also includes;
– Certified Neuro-Transformational Coach (CNTC); Licensed by BEabove Leadership to deliver training in the Seven Levels of Effectiveness and The Neuroscience of Effectiveness.
– Mindfulness Based Stress Reduction (MBSR) Training
– Facilitator in the Future Search Network
– Myers-Briggs Certified
– Executive Development programs at UVA's Darden School
– B. S. in Management Science; Florida Atlantic University
– DC Men's Senior Baseball League; Coach, Player, League Committee Member responsible for League Integrity; Hall of Fame Member.
– Austin Metro Baseball League; Player